Sewage Works Exhibition
Sewage Works Exhibition
Sewage Works Exhibition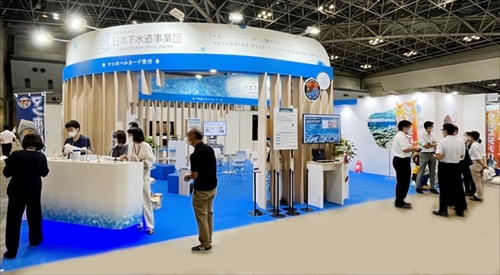 The Sewage Works Exhibition is one of the biggest annual events to present the latest wastewater technologies.
SWE 2022 in Tokyo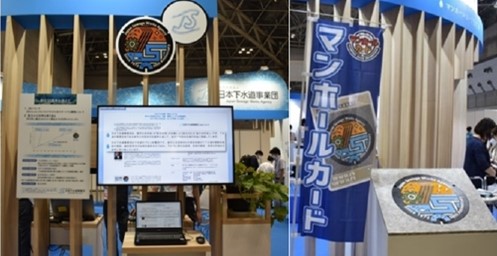 "Sewage Works Exhibition 2022 Tokyo" was held from August 2 to 5 at Tokyo Big Sight. JS held the "JS 50th Anniversary Memorial Seminar" as a special event.
Thank you to all those who visited our booth and the memorial seminar.
JS booth displayed manhole covers selected and designed through an in-house contest, and manhole cards were distributed.
SWE 2021 in Osaka

"Sewage Works Exhibition 2021 Osaka" was held at Intex Osaka from August 17 to 20. While setting up the exhibition booth, we hosted the "JS Front Line Seminar." Thank you very much for visiting our booth and joining the seminar.
JS booth has the following zone by category.
 1. Disaster management
 2. PPP/management support
 3. Digital Transformation: BIM and AMDB
 4. Introducing JS
SWE 2019 in Yokohama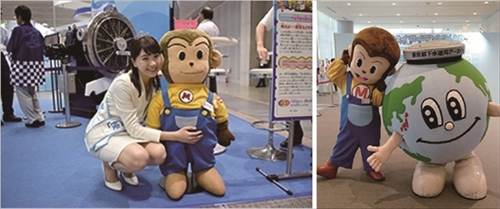 "Sewage Works Exhibition 2019 Yokohama" was held at Pacifico Yokohama from August 6 to 9.
Thank you very much for visiting the JS booth and joining our research presentation.
Our most prominent topic was disaster management. JS booth featured a sludge dewatering machine registered to JS New Tech Implementation Program and presented a wearable camera as an ICT example.
Public Relations